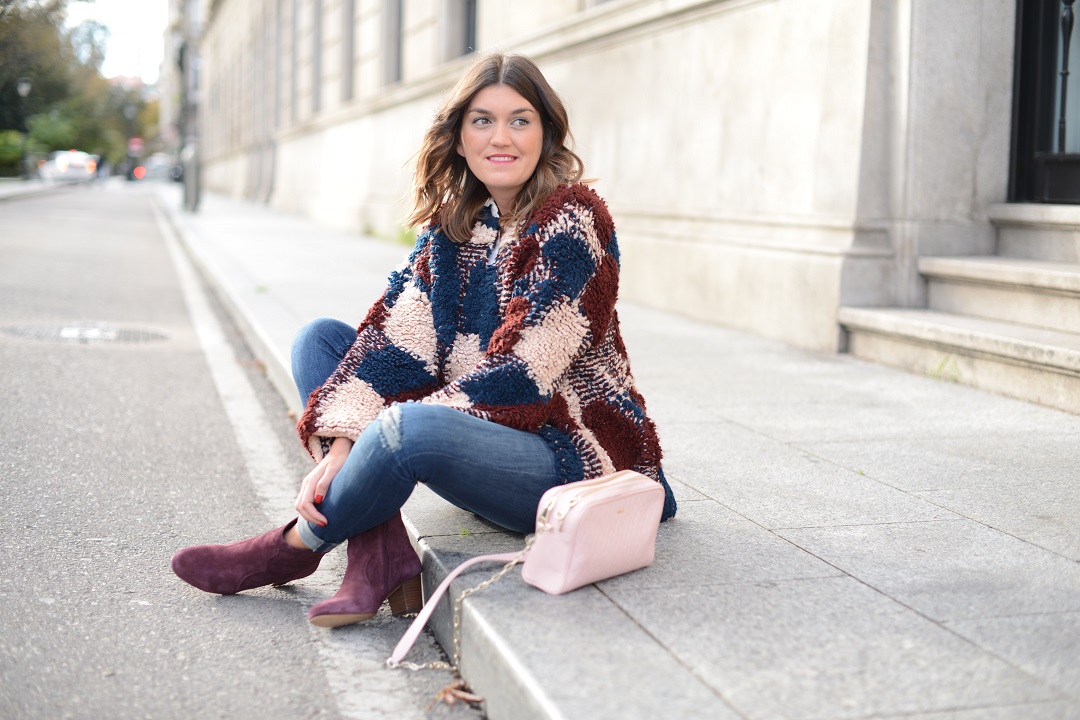 ¡Hola amores! ¿Qué tal el puente?
El mío lo puedo definir como: MARAVILLOSO,  hoy derrocho felicidad. Estos días de descanso me han sentado genial, el sábado tuve una «reunión» por así decirlo, muy interesante que pronto os contaré y el domingo y hoy los pasé en familia. Que bien se está rodeada de la gente a la que quieres y te quieren. Sobretodo hoy fue uno de esos días tan emocionantes de los que por muchos años que pasen seguro que recordaré.
Después de mi mini resumen del fin de semana os muestro el look que llevé el sábado. Uno de esos outfits con los que con muy poco te sientes especialmente guapa.
La semana pasada llegaron a casa estos preciosos botines de la firma Steve Madden, de la que como sabéis soy super fan. Me gusta mucho el diseño estilo Isabel Marant (mucho más baratos) e igual de bonitos o más. Destacar el color que se sale de los típicos en beige y negro y su comodidad. Os aseguro que me los veréis mucho esta temporada.
La chaqueta no se quedaba atrás en super calentita y la puedes utilizar sola más adelante con un jersey por debajo. El tejido y el print son fantásticos.
El resto de prendas básicos que no pueden faltar en tu armario: unos jeans que sienten bien y camisa blanca.
Espero que os guste y nos vemos mañana.
Un besazo y muchas gracias por vuestros comentarios y visitas.
Hi, how are you?
Last week came home these precious boots Steve Madden, which as you know I'm super fan. . Enhances color and comfort.
The jacket is super hot and can be used later with a sweater underneath. The fabric and printing are great.
The other basic items that can not miss in your wardrobe: jeans and white shirt.
I hope you enjoy and see you tomorrow.
Kisses and thank you very much for your comments and views.
Chaqueta/jacket: Pull&Bear (new)
Blusa/blouse: Zara (old)
Jeans: Zara (new)
Bolso/bag: Uterqüe (old)
Botines/booties: Steve Madden (new) (aquí/here)