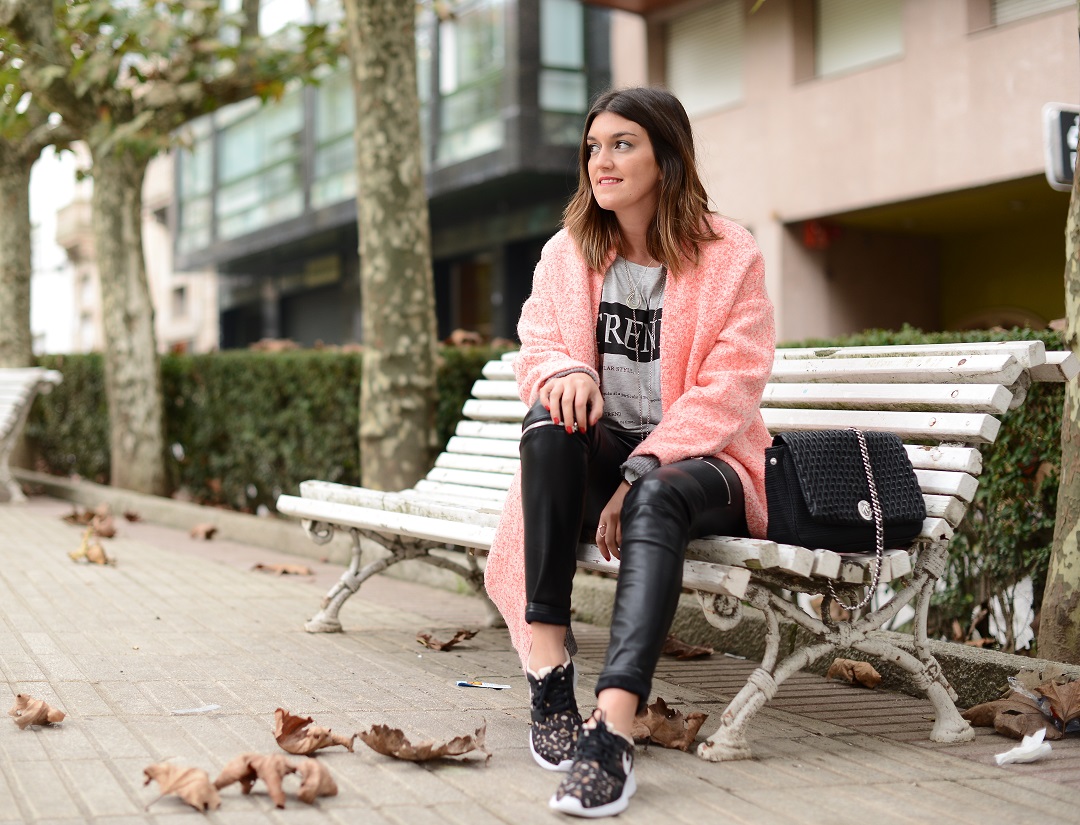 ¡Hola amores! ¡qué tal?
Como os comentaba este fin de semana lo he pasado con mi grupito de carreras en Orense. Aunque fastidie un poco tener que madrugar todos los domingos para animar a nuestros chicos, luego lo pasamos en grande. Además me encanta estar cada domingo en un punto diferente de galicia y no acomodarnos en el sofá, ya que cuando llega el frío no hay muchos planes que hacer. Hacía mucho mucho frío, ocasión perfecta para estrenar mi nuevo abrigo rosa. No se si os acordaréis que tenía uno muy parecido el año pasado que os encantaba, pues me destiñó un bolso y no me salió, no he tardado mucho en buscarle el sustituto perfecto ajaj.
Me encanta la mezcla de abrigo y zapatillas y cuando la ocasión requiere ir cómoda siempre recurro a ella.
Espero que os guste el look de hoy y las fotos que huelen a otoño, me encanta esta estación.
Un beso muy fuerte.
Gracias por vuestros comentarios y visitas.
Hello loves! how are you?
I show you my new pink coat.
I love the mix of coat and sneakers.
Hope you like the look of today and photos smelling autumn, I love this season.
Kisses
Thank you for your comments and views you.
Abrigo/coat: The desire shop (new) (aquí/here)
Camiseta/shirt: The desire shop (new) (aquí/here)
Pantalones/pants: Zara (old)
Zapatillas/sneakers: Nike (new)
Bolso/bag: Zara (new)