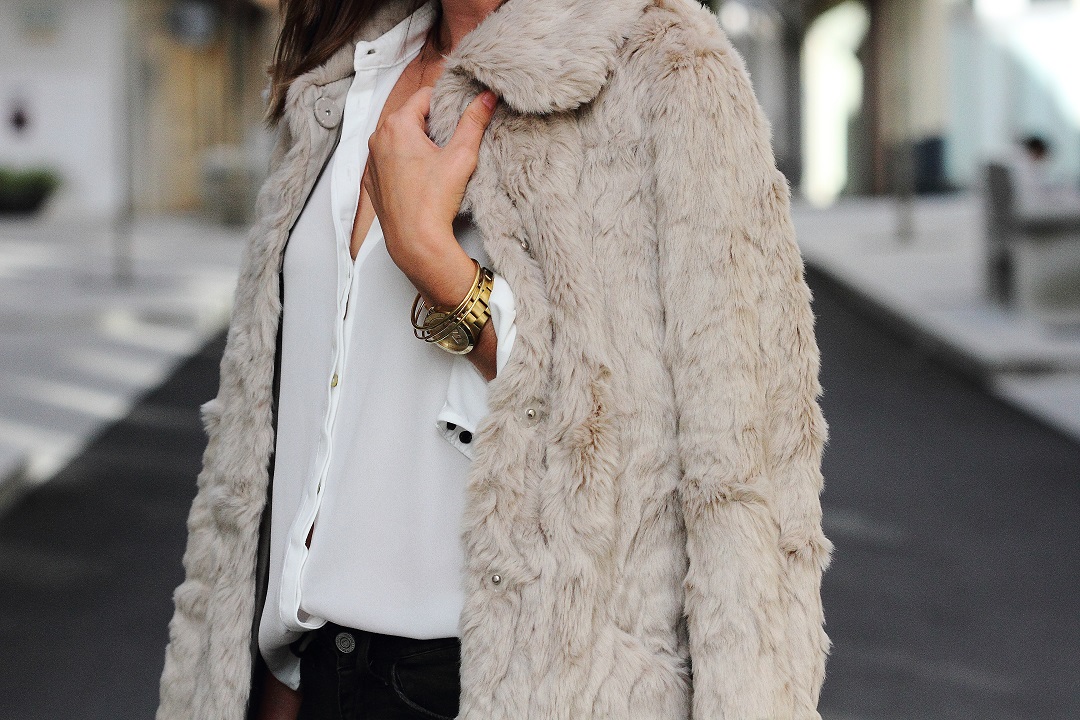 ¡Hola amores! ¿qué tal?
Como ha cambiado el tiempo, hace un frío increíble, ya venía siendo hora, pero tan de repente no es muy bueno. Estaba deseando que refrescaran las temperaturas para estrenar mis jerSéis de lana, bufandas-manta y como no mis abriguitos de pelo (sintético, eso sí). Soy muy fan de las prenda peluditas, no hay nada más calentito que ellas y aportan ese toque chic a cualquier look.
Este que llevo hoy es una auténtica joya, ya que tiene un tacto super suave y el color me encanta ¡combina con todo!. Además como sabéis siempre me fijo en los pequeños detalles, como las solapas o los bolsillos. Me encanta que tenga solapas para abrigar el cuello, me agobia bastante tener que llevar bufanda con abrigos gorditos, ya que no me muevo.
La primera vez cree un look elegante ideal para ir al trabajo, rompiendo un poco con los jeans. Aunque me muero por ponérmelo de nuevo con sudadera y zapatillas.
Todo lo bueno se acaba y esta es la última sesión con la fotógrafa Candela Balboa, pero tenemos preparadas más sorpresas en unas semanas. Espero que os hayan gustado.
Un besazo muy fuerte.
Gracias
Hello loves! how are you?
It does an amazing cold it was time.
I premiered my new faux fur, has a super soft touch and I love the color.
I chose an elegant look, perfect for the job.
This is the last session Candela Balboa photographer, but have prepared more surprises in a few weeks. I hope you liked it.
Kisses .
Thank you
Abrigo/coat: The desire shop (new) (aquí/here)
Blusa/blouse: H&M (old)
Jeans: Pull&Bear (old)
Zapatos/shoes: Persunmall (old)
Bolso/bag: Bima&Lola